WATSON™ INCIDENT REPORTING
The Watson Incident module equips officers with an incident reporting software that is unrivaled in field reporting. Its intelligent user interface reduces report complexity while dramatically improving the speed of the reporting process. Because of its intuitive report flow, client-side validation, and helpful prompts, officers of all experience levels can produce quality, state validated reports in a matter of minutes.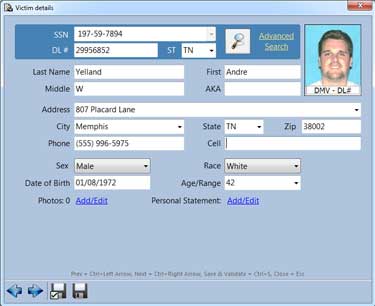 Key Features
The Watson Incident reporting software contains the following attributes in addition to the common features found in all Watson applications:
State-specific IBR validation
Consolidated searches of state DMV, NLETS, NCIC, and local databases
Off-line entry and validation
Integrated CAD (Computer Aided Dispatch)
Incident population from Crash reports
Automatically generated required items
User-friendly prompts to assist in completing reports
Elimination of repetitive entry through data re-use (names, addresses, etc.)
Arrest ticket population utilizing suspect information
Printing of arrest tickets, affidavits, and bond recommendations
Web-based incident review
Supervisor review
Accountability emails for overdue submission/corrections to supervisors
Automated integration with police records management software
Import/Export
Watson Incident has an automated, configurable export which runs frequently to RMS systems current with police officer input. It handles exports of Incident, Memo, Continuation, and Arrest data as well as master name, vehicle, and address updates to RMS. Current exports include:
DataDriven Standard XML export
Customized export to TriTech RMS™ and ADSI™
To see more images of the software CLICK HERE.