OVERVIEW: WATSON™ FIELD REPORTING
Watson Field Reporting for Law Enforcement offers five integrated modules: Incident, Crash, Ticketing, Computer-Aided Dispatch (CAD), and Evidence. Each integrated module streamlines the process of completing field reports with an unparalleled user-friendly interface and artificial intelligence. With secure communications and advanced authentication, Watson provides law enforcement officers with immediate access to information provided by police database software.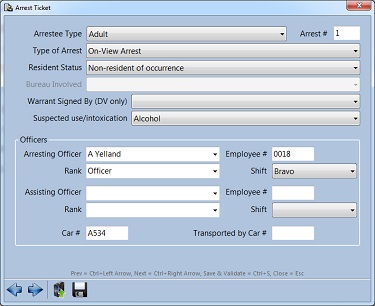 Report Types
The Watson Field Reporting suite captures the following reports:
State-specific IBR Incident reports
Departmental Memos
Field Interviews
Arrests (includes printing misdemeanor, arrest tickets, affidavits, and warrants)
Evidence
State-specific crash reports
Non-investigatory crash reports
Parking & Traffic tickets
City/County ordinance violation tickets
Tow tickets
Warnings (for all ticket types)
Suite Features
Some of the features of the Watson Field Reporting suite include:
Integrated NCIC, state, and local queries
Web-based Admin Tools
Web-based Reporting Tools
DMV/mug shot photo with person inquiries
Data re-use between modules
Relationships between reports
Department databases integration including GIS Address, warrants & scofflaw
Off-line data entry & state-specific validation
Intelligent User Interface with field auto-completion
Automatic application updates
Multi-user capabilities (per device)
Automated importing of data to record management systems
Administrative and report review web apps
Master name, vehicle, and address indices
Report history of vehicle, people, and associates
Custom fields & validation rules
Automated client software updates
Auditing of all server inquiries, submissions, and security alterations
Google Maps integration
Multi-jurisdiction capable*
Context-sensitive help
*When multiple jurisdictions share resources, a single Watson system can provide field reporting for law enforcement to agencies independently. System settings, codes, security, exports, and imports (Link to Imports/Exports page) are jurisdiction specific with the capability for an administrator to be assigned to manage one or all jurisdictions.
To see more images of the software CLICK HERE.