IMPORT AND EXPORT
DataDriven works with other software vendors to ensure seamless data transmission between products. Automatic imports and exports occur at regular intervals to guarantee that all data collected from the field is available within minutes of completion/approval in other systems.
Imported items such as local warrants, scoff-law violations, GIS addresses, vehicle registration, and other data provide the police officer with local, state, and federal records for use in their reports.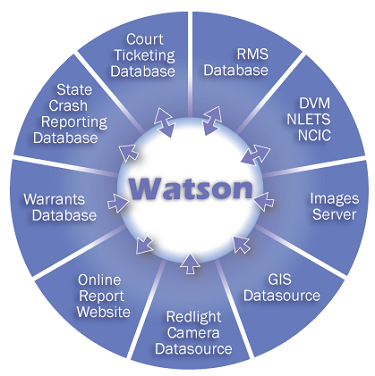 Customizable features include:
Export of photos to department server
DMV photo export to RMS master name indexes
Report PDF creation for third party exports (ex. CarFax™)
DataDriven currently imports and exports items to/from the following vendors:
TIBRS (Tennessee Incident-Based Reporting System)
TITAN (Tennessee Department of Safety Crash Reports)
THOR (TBI report sharing repository)
CentralSquare InformRMS™ (Records Management)
RedFlex™ (Camera Ticket software)
SAS OmniCourt™ (court software)
M&M Micro™ (court software)
ADSI™ (Records Management)
Pamet™ (Records Management)
Tyler™ (court software)
LexisNexis™ (report export for web-based mapping)
Multiple CAD systems (Computer Aided Dispatch)
To see more images of the software CLICK HERE.